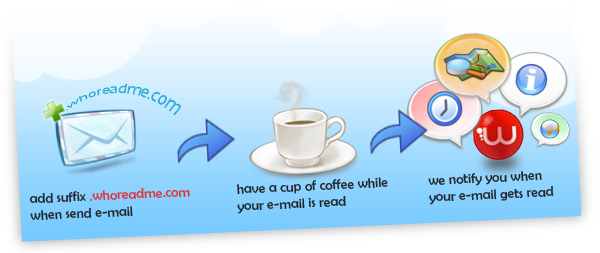 Stop worries about people not replying your emails. WhoReadMe will notify you when your emails get read or forwarded. WhoReadMe tells you read duration, recipient actual location, organization name, operating system, etc... (see full features)
We offer commercial service, but FREE of charges! What are you waiting for? Click the button below to join now.
Latest News
Sun, 15 Dec 2013 00:11:00 GMT
All features are back online and working now.